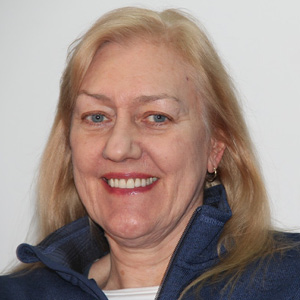 After completing Principia College with a degree in Sociology, Barbara came to Los Sures as a VISTA volunteer 43 years ago, where she has been at the forefront of the fight for affordable housing in Williamsburg, Brooklyn.
When she began her career, the neighborhood faced abandonment from landlords and city services. Los Sures had recently been formed by local church pastors and young residents who realized that tenants would have to organize in order to assert their rights to improved housing conditions. Barbara organized hundreds of tenants so that they could unite and gain control of their homes, and, in some cases, their buildings, as co-ops.
Barbara is well-known in the community for planning and executing marches and demonstrations to demand affordable housing. As the neighborhood changes and struggles with extreme gentrification, Barbara's work has focused on anti-displacement activities that seek to preserve affordable housing in the Southside of Williamsburg.
As Tenant Organizing Director, Barbara will supervise staff and coordinate events to further
strengthen the department's impact. Barbara will continue to organize tenant associations and work with residents to resolve housing concerns. She has trained and mentored over 25 organizers in the community, many of whom have since become leaders in their own right.
Barbara truly believes in the power of community members coming together to effect change.
One of the quotes that defines her life is: "In Unity there is Strength."