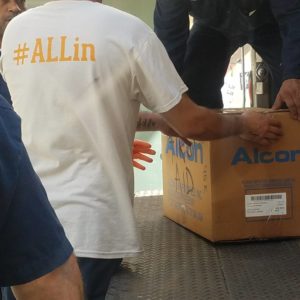 By Carmen Glover
Southside United HDFC-Los Sures Executive Director Juan Ramos and staff started loading trucks shortly after 8:30 a.m. today. The team put the items on trucks, which will transport them to the airport for delivery to Puerto Rico.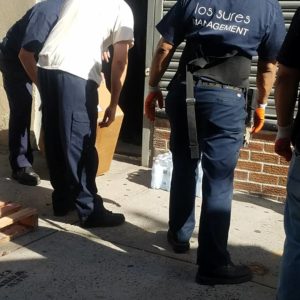 As the humanitarian crisis in Puerto Rico worsens, the need for large scale help has become increasingly clear, as is the sense of frustration, dismay and bewilderment about the delayed assistance from the federal government.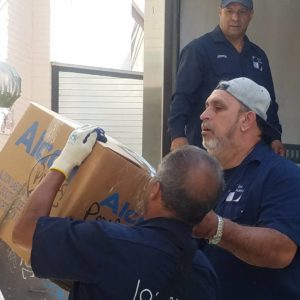 Southside United will continue to accept donations, in conjunction with other organizations, to further assist the residents of Puerto Rico in this time of unimaginable despair and crisis.